Suzy Favor Hamilton was the US Junior Record Holder at 1500m and won 3 National Junior Titles in High School. She was named by Scholastic Sports Magazine as one of the top 100 High School Athletes of the Century and was inducted into the US National High School Sports Hall of Fame in 2010.
At the University of Wisconsin, Suzy won a record nine NCAA Titles and 32 Big-Ten Championships. She won the Honda Cup and Babe Zaharias Awards for Top Female Collegiate Athlete in the country. She was named by the Big-Ten Network as the top Female Athlete in Conference History.
Competing professionally, Suzy won seven USA National titles, set two American Records, was a three-time Olympian, ran her specialty 1500m under 4:00 five times and at the time was the second-fastest American woman in history at 3:57.40, a fraction of a second behind the leader, Mary Decker Slaney. In 2000, Suzy was the fastest woman in the world and was named USA Track & Field's Female Distance Runner of the Year.
During her running career, Suzy appeared in national ads for Nike, Reebok, Oakley, Clairol, and Proctor & Gamble to name a few. She was prominently featured in publications such as Vogue, Cosmopolitan, People, Rolling Stone, Harper's Bazaar, and Sports Illustrated & appeared on the cover of Runner's World three times.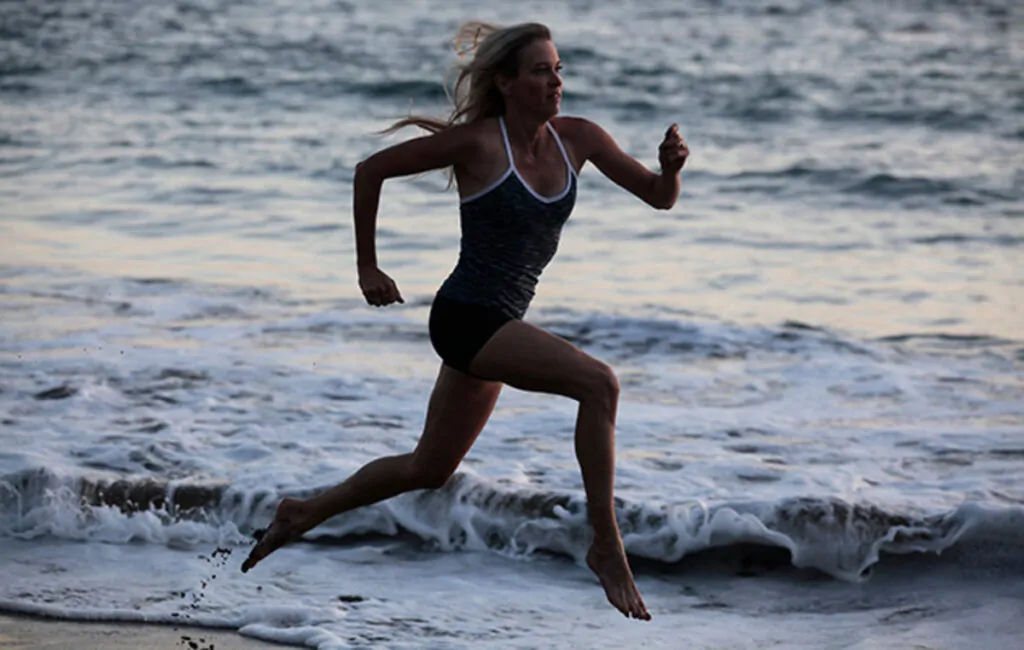 Suzy went on to have what was on the surface, a successful career in real estate and life after running. She seemingly had it all. Yet, secretly, she was living a nightmare. Triggered by feelings of inadequacy on several points and a deteriorating marriage, Suzy slipped further into darkness and was eventually misdiagnosed with depression.
The prescribed drug made her high, too high in fact, and soon, she was trying to make up for all she had missed in life….to an ultimate extreme. This to the point where only several months later, she was one of the top escorts in Las Vegas and the world.
Only being outed to the world and an eventual diagnosis of bipolar disorder led her to begin the slow process of recovery. Years later, she has stepped from the shadows and is sharing her story about her experiences with bipolar disorder as well as her struggles with life during and after running. It's therapeutic and liberating for her to share and it's her hope that it inspires others to do the same.
"Fast Girl – A Life Spent Running From Madness" was released by Dey Street Books, a Harper Collins imprint, on September 15th, 2015 and became an instant New York Times Best Seller.